Alessio Rastani has worked as an independent trader and in research of the financial markets for over 10 years. He has become a widely followed commentator, releasing countless videos, reports and online educational material on subjects such as trading and the technical analysis of stock markets, crypto, forex etc.
Alessio Rastani Interview with Sir David Frost:
His career as a trader began after the famous dot-com technology crash of 2000, which was a huge learning lesson.
He then sought out some of the best traders in the field to be his mentors. He realised that the only way to good trading was through solid research and the practical learning of market behaviour through use of different algorithms and strategies.
After Alessio graduated with a Law degree in 2003 and having worked at many law firms in London, he decided to quit the 9-5 job. Instead he started what he had always wanted which is to become an independent trader and start his own technical analysis & educational trading research service.
Alessio enjoys trading the markets, particularly stock market indices (e.g. the S&P 500) and the analysis of bitcoin.
He is also a passionate speaker on his favourite topic – "charting analysis" – and has been invited to speak at trading seminars in London, USA, the Netherlands and Hong Kong.
In 2011 Alessio was honoured to be interviewed by figures such as Sir David Frost.
Alessio now has a Youtube Channel of over 220,000 subscribers.
The Key behind good trading works like this…
Using a proven and tested trading plan (similar to a business plan) which sets out in detail the following:
(1) a precise entry and a precise exit into and out of the markets – no guesswork!;
(2) when to take profits;
(3) how to limit risk;
(4) money management on every trade and;
(5) maintaining a healthy trading psychology.
To find out more go here:
www.leadingtrader.com
What others have said about Alessio Rastani:
"Over the time we have worked together, Alessio has become a key personality not only in my development as a trader but also in my path to financial freedom. I count myself extremely fortunate to have found him."
M. Jassat
"When I met Alessio in September 2010, I had never traded before and was skeptical about opening a trading account with my hard earned cash. I booked Alessio for one to one tuition and over four days gained what I now know to be invaluable skill and knowledge. His training has proven itself time and time again and I can wholly indorse its potential. Alessio is a great speaker and his regular market updates don't leave you feeling isolated. My learning never ceases and I am now having regular success with my trades. Go for it."
R. Berridge
"I had thought about getting some income from spreadbetting for a long time but was struggling on how to start and was afraid to lose money. I had no knowledge of trading. Luckily, one of my friends recommended Alessio to me and I joined his mentorship. I really learned a lot from him. He taught me how to use software to choose good shares in US and UK market, to create a watchlist, how to read a chart and when to buy and sell. I followed his very simple and useful strategy and now I am very confident to start to trade."
Tony Wong
"I consider Alessio's training as a step forward, a formula for success. I could've avoided previous losses if I had followed his methods. I promise that from onwards I would not do any more gambling but follow his trading plan. I consider him as the best mentor, very supportive personality and above all a good human being. I would recommend him to others."
Arthur Rafique
Interview on Ireland's The Saturday Night Show (with Brendan O'Connor):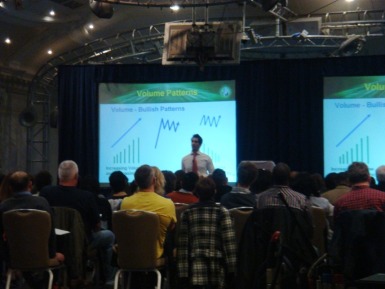 Speaking at the Forex Summit in London (above).

Day-trading the markets with commodity trader, K. Burton (above right).

Hong Kong: Speaking at the Stock Market Trading Event.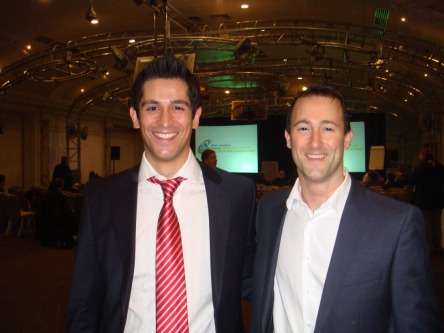 Meeting renowned trader and best-selling author, Guy Cohen (above right), at the London Forex Summit.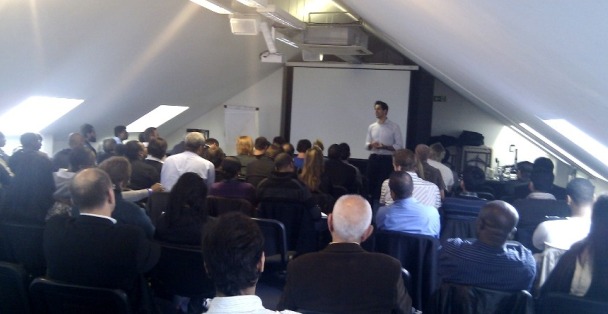 Speaking at the Stock Investor Event in London.