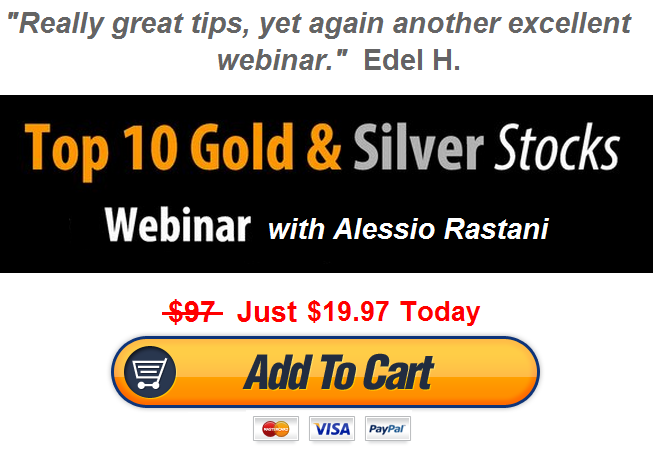 More feedback and comments about the webinar:

"Thank you for another great webinar. Very informative. I can hardly wait to for the next one." Rodric (West Coast Canada)
"As usual there is a lot of stuff that the likes of me learn from these webinars. This is in addition to the subject of the webinar. For example your emphasis on buying a basketful of these gold shares instead of luck picking one or two was a very timely and important 'nugget'. You are helping ordinary people. Please keep up the good work." Riaz A.
"An excellent presentation. Thanks Alessio." Isabella T.
"Thank you for this useful and helpful webinar. It was the first one I took participation in and I am really impressed." Dimo C.
"I found it very helpful, especially using the US dollar and the price of gold as markers/indicators to enter the market." Paul N.
"Thanks for the seminar. It was excellent." Scott O.