IMPORTANT – PLEASE FOLLOW THESE SIMPLE STEPS:
Step 1: Please now check your email for instructions on how to set up your password.
This email will have the subject line "Welcome to TrueWealth Trade Alerts (follow up)". Sometimes it may take longer, between 30 minutes to an hour to receive the email, so we appreciate your patience.
Here is what the emails appear like (see below). One is your invoice and the other is your welcome email with details. Please also check your spam folder (in which case please whitelist our email address).



Step 2: Open your welcome email and click on the link inside to set up your password: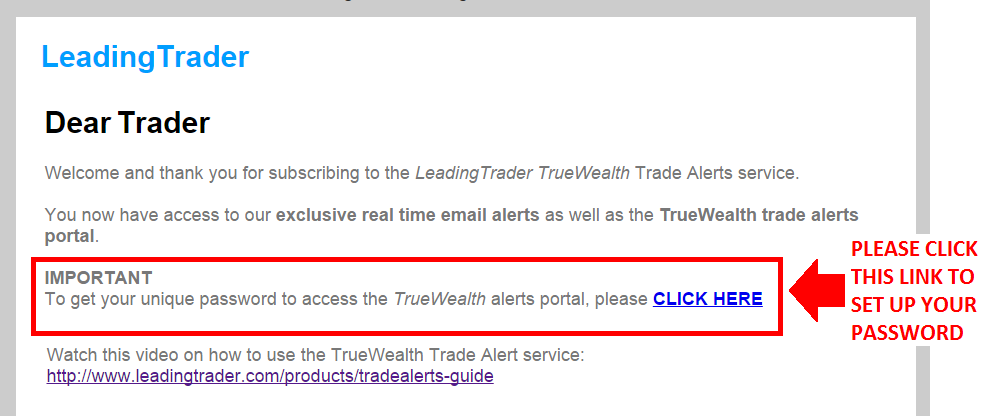 Step 3: Then please proceed to setting up your unique password (please use the same email address you used to register):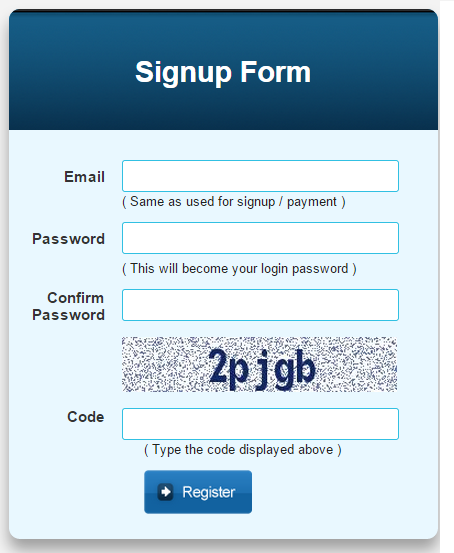 Step 4: That's it, you now have access to the TrueWealth Alerts Portal.