Renew your membership, and receive a FREE trading indicator or DVD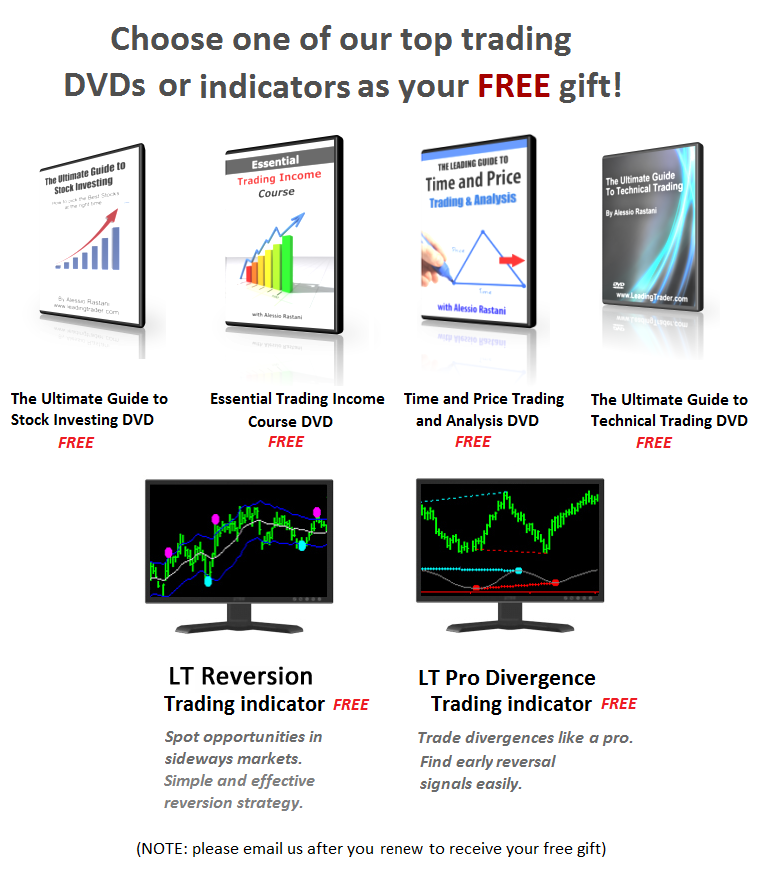 What others have said about the premium members site:
"I find everything on the site useful. I use the Pulse Radar to find trades and I love the new features. I have benefited from the top picks and the video updates which is extremely helpful. Membership price is VERY reasonable for 6 months for all that is offered (can be made back in one trade)." Tim D. (USA)
"I've always enjoyed the premier service from day 1, and am even happier that it gets even better with time. The new radar features are extremely helpful. I mostly scan the daily and weekly timeframes for "fired" signals." Derek K. (UK)
"I subscribed to the premium service a few weeks ago and am thrilled with the decision. I made most of my money back in my first trade." Simran S.
"Members site is outstanding, saves so much time and gives so much info." Leon D. (Texas, USA)
When you renew your premium membership, you will receive a FREE trading DVD course of your choice or a select trading indicator (shown above) at no extra cost. Please email us after your renewal about your chosen bonus free gift so we can send it to you.