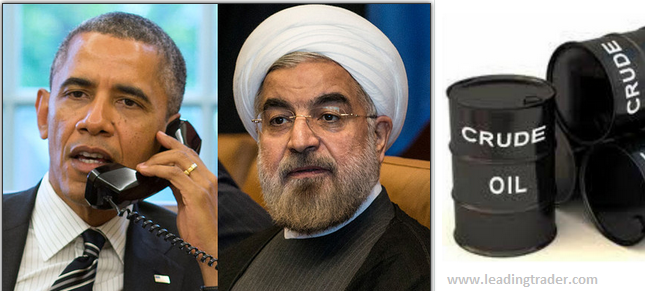 Iran's historic deal with America has been the subject of a lot of talk lately. However, it seems none of the media channels are reporting why Iran is agreeing to make this deal with the US, and what it REALLY means. Watch this video:
What few people seem to appreciate is that America is on the verge of an oil boom and that U.S. oil independence isn't just a dream anymore.
Advances in drilling technology and what has become known as "fracking" or "shale" has allowed the US to have access to oil reserves that were previously not available.
I spoke to one of British Petroleum's oil analysts in October and he told me that America will soon outpace Saudi Arabia in oil production by the year 2017. But most people seem to be in complete denial about this.
The Wall Street Journal reported back in May that the oil boom in the US will most likely divide OPEC countries such as Iran and Saudi Arabia.
Iran knows that its oil is not going to be in demand as it used to be. According to the Journal: "How much oil Iran produces just doesn't have as much importance as it did in the past."
My belief is that sanctions on Iran, the fall in demand in Persian Crude Oil and the prospect of an oil-independent US has a lot to do with why Iran is taking this decisive measure to form a deal with the US.
What is YOUR opinion? Leave us your comments below.