This article is by our contributor Patrick Cooper, an independent financial advisor: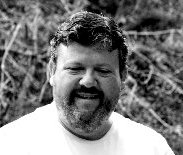 It's not just about money. Money does not buy happiness we all know that (well at least we preach it anyway!) but happiness does buy wealth.
If you know your true self you will know what your true needs are and it is always a bumpy journey to get there which, if you have been on you will know about. If you have not been on that journey, look forward to the outcome when you take it. The journey itself always comes unexpectedly and for all that take the journey it is always about money and the pain it causes.
The secret is to simply accept what is happening and know that it is your personal journey to happiness and the beginning of awareness. Never be ashamed and accept whatever happens to you along the way. Looking back at my journey it changed my wants to needs and as my wants depleted my happiness increased and my true needs became clear.
What is going on around us financially is disgusting and to most of us is now blatantly obvious. Which means the perpetrators don't care who knows anymore.
Why? Maybe because they believe they have beaten us and now can't lose. Well I believe they may well have underestimated what is also going on right now. This is why I know they will never win, and what exactly do they think they will win anyway? Can you imagine them all sitting round a table saying, "OK what are we going to do now?".
If you own and control everything what can you actually achieve then, when there is nothing left to do? The awakening that is spreading across the western world particularly is the reason why what they are doing will not work.
If you are out of the money system and the control loop you don't have anything to fear anymore and that brings awareness naturally. Many of us needed a jolt to get there, a near death experience so to speak. For many the near death experience will be the astonishing loss of financial wealth.
Awareness is not simply being aware of what is going on financially in our world, it is a wisdom, a knowledge that just comes to you when you least expect it; an acceptance of everyone and everything. It is an overwhelming love for the natural world and that includes people of all race, colour and creed.
That overwhelming acceptance creates such balance in your life you never want to go back to what you were. Only those that have been on their own journey will know this. Those that haven't will either be laughing or curious.
Which one are you?"