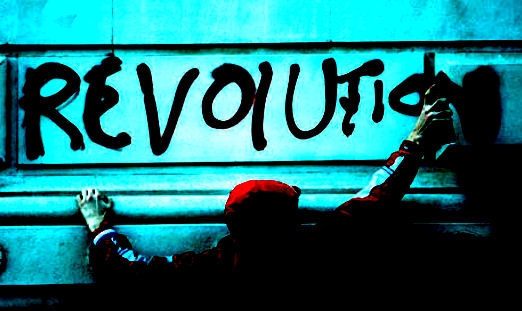 A month ago, I made a prediction: that in less than 12 months, there would be riots and protests in every major city in Europe, in America and all over the globe.
The protests that started as "Occupy Wall Street" are not just about Wall Street. It is about all financial institutions (which is what Wall Street really is).
The protests are not, in my opinion, politically motivated or against capitalism. They are against corruption and corporate irresponsibility – which is the real threat to our freedom and democracy.
A False Democracy
People are frustrated. Americans are beginning to realise that there is no true democracy.
There is no democracy when it does not matter who you vote for, left or right, republican or democrat, when our elected leader or governments are nothing but slaves to Goldman Sachs and J.P. Morgan.
There is no democracy when financial institutions destroyed the economy three years ago, then filled their own pockets with public bailout money and then got away with it.
The World Banks are the real criminals here. Not the protesters.
The So-called Financial "Experts"
A few weeks ago, some papers sought to attack and discredit me by saying that I am not a banker or economist and therefore I am not an "expert".
Let's get one thing straight. I am not a banker or economist, and that is good thing! In fact, that gives me an advantage (perhaps they should hire me right away). After all, it was the "experts" – the bankers and the economists – who created this financial crisis in the first place. We are in this mess because of the actions of the so-called "experts".
For most people, their pensions are down this year. These experts have lost you money. Your fund manager gets to be a hero and be paid a fat bonus just because he has not done worse than the index.
At the time of writing the S&Ps in America are down almost 10% this year and the FTSE about the same.
So your fund manager gets to sip champagne on your money! How do you feel about that? What kind of system is this? That is what the experts are doing. They have let you down, they have let me down, they have let their country down, they have let everybody down.
Invest in Yourself – Not the Markets
Since my first interview with the BBC, I have been asked many times what we should do to protect our money in a recession and how to make money in an economic downturn.
My message is very clear: before we invest in anything, first we need to invest in ourselves.
We need to wake up and learn from our mistakes. We are in this financial mess because we put our trust in the financial institutions to do the "right thing". We gave too much control to the banks.
I have been lucky in that I started learning how to control and invest my own money six years ago. Most people lack the experience and skills to do that. Therefore it is extremely important for everyone to start learning how to better invest their own money.
Handing everything over to the banks just because "they know best" is not the answer. If the banks knew what they were doing, there would be no such thing as a financial crisis.
On this website, I will post articles and resources that will help you learn how to become a better investor and achieve better control over your money.
Conclusion
We need to stop seeing the protesters in Wall Street (and now spreading to Europe) as mere "outsiders". They care about the same ideals that you and I care about: a free market without corruption where our elected leaders are not just mere pawns to a corporate elite.
This is not about politics. The concepts of left, right and centre do not apply here. Those concepts only have meaning in a truly democratic society, not when the unelected financial institutions call the shots.
I do not believe these protests will come to an end.  In fact, this is just the beginning.  Until last week, the protests were focused mainly in Wall Street. Now it is spreading to other parts of Europe.  Goldman Sachs and the World Banks had better get prepared.
Let me know how you felt about this article. Did you agree or disagree with what I said, and did it help you at all? Feel free to leave me your comments below.