Quick outlook for the Gold and Silver Markets and whether they will rally in the short term:
Gold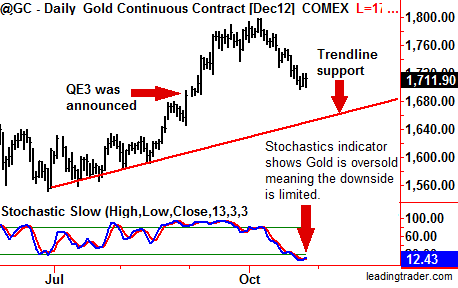 Gold is now exactly where it was at the time QE3 was announced in September. It is 5% lower from its
recent highs and currently is resting above the psychological $1700 support level.
But will it rally from here?
It is due for a slight bounce. Nothing ever goes straight down and straight up. The stochastic indicator (see chart) shows that it is oversold. However, there is something else you should know.
If the stock market sells off in November, it will take Gold and Silver down with it. Which means you'll have a chance to load up on Gold even cheaper – potentially at $1650.
Silver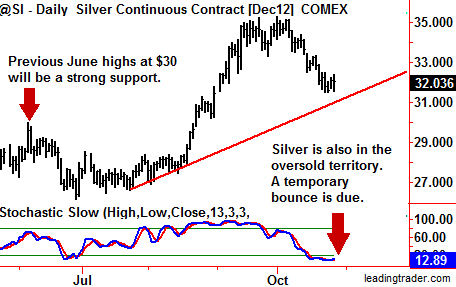 Pretty much the same with Silver. If silver breaks its trendline (red line) support at $31 then the next downside target will be the psychological $30 mark. I would wait to see if Silver can hold that level before I buy it.
Natural Gas
Finally, the metals are not only commodities you should keep an eye on. Take a look at this chart of Natural Gas: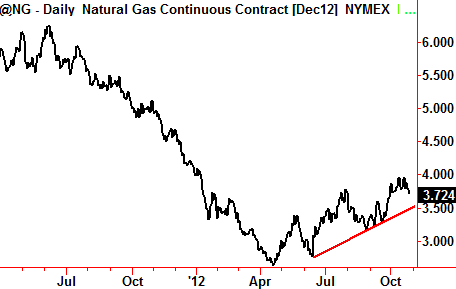 I am immensely bullish on natural gas and I am looking to buy more of it when it comes to 3.6.
Good investing!
Alessio Rastani