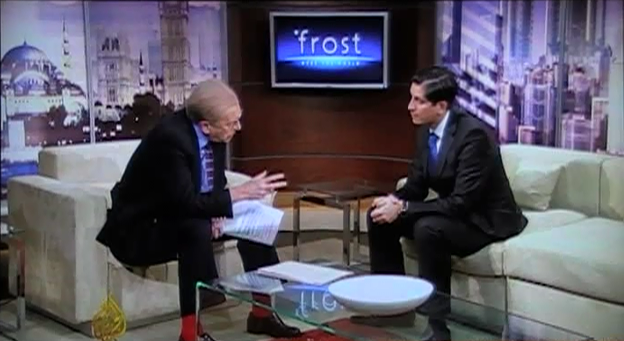 As we heard the sad news of Sir David Frost's death today we would like to share this short video of an interview between Sir David and the shocking trader Alessio Rastani who announced on the BBC "Governments don't rule the world, Goldman Sachs Rules the World":
See also: My Private 8 minutes with Sir David Frost
What was your opinion of Sir David Frost and of the above interview? Do you find the comments "shocking" or do you agree with them? Leave us your comments below.