Crude Oil futures came down to retest its breakout point at $108.79 today but did not close below that level.
As long as we hold above this level and do not close below it, this is a bullish sign for crude and creates a buy opportunity for traders.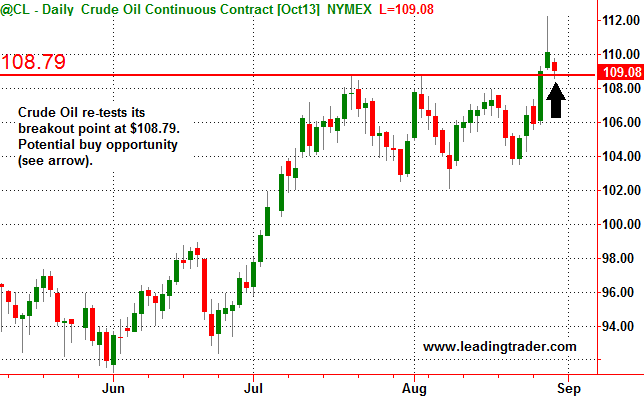 Some analysts are forecasting $120 to $140 for crude oil. According to Marketwatch, the president of Lamoureux & Company, a market advisory firm based on behavioral economics, set a new price target of $140 for WTI crude about two weeks ago. The Syrian crisis was not the basis for this prediction.
For further daily video updates on crude oil join here.
Alessio Rastani is stock market trade at www.leadingtrader.com.