I explain on Tip TV why 91% of traders lose money and get wiped out within 6 months of opening a trading account, plus what you can do now to avoid their mistakes. See video:


Here's a few tweets below about the interview – thanks guys!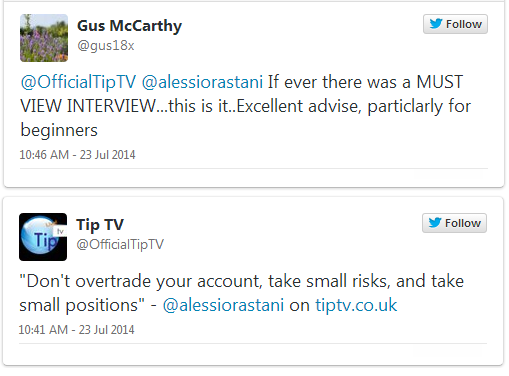 Did this video help you? What are your own views on the subject? What other reasons can you think of, other than overleveraging and overtrading, as to why so many traders blow up their accounts?
Leave me your comments below.