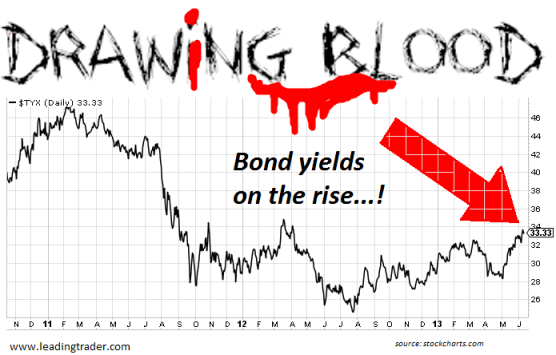 According to Goldman Sachs's former chief economist Jim O'Neill, Bond yields are headed near 4% and not even Fed Chairman Ben Bernanke can stop the "inevitable shock" that's coming.
O'Neill was writing an op/ed column for Bloomberg on Wednesday, entitled, "Can Bernanke avoid a meltdown in the bond market?"
He continues:
"The past few weeks have given us a hint of what might happen when the Federal Reserve starts to reverse its super-easy monetary policy. Expect turbulence in financial markets, especially for assets that have moved far above normal or reasonable valuations,".