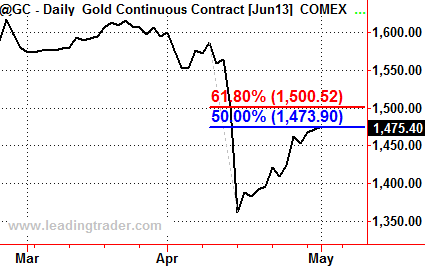 As we mentioned last week, a temporary "bounce" or correction on the gold sell-off was expected.
So far gold has managed to retrace 50% of the decline from the 9th April highs. Gold faces further resistance at 1500 (which is both a round number and the 61.8% fibonacci level).
I still like to short gold at the following levels: 1475, 1500 and 1538.
I don't think we have reached a bottom in gold yet, but we are getting close to a great buy opportunity on gold.