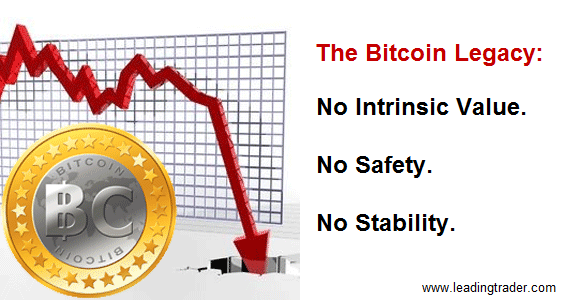 Reports came through today that the bitcoin exchange site Mt. Gox has disappeared. There are rumours (not yet confirmed) that perhaps the website has been "deleted".
The Bitcoin average prices fell below the critical $550 level (see below):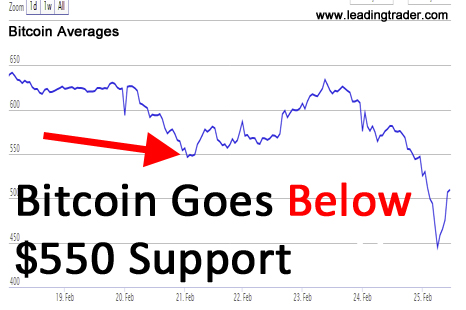 Frankly, I am not surprised.
As I warned on Swiss TV two weeks ago, bitcoin has been hijacked by a massive "ponzi scheme" to steal people's hard earned cash. Soon people will realise that there is no "money" or "dollars" behind most of the exchanges that supposedly are dealing in bitcoin.
No intrinsic value. No safety. No stability. That is the legacy of bitcoin.
To bitcoin investors, I hate to say I told you so… but I told you so.
From a technical perspective, bitcoin has no real support until about $400. That is unless it can somehow rescue itself and get back above $550 which is now a resistance level.